NGPLUS is the latest Unified Cloud Telephony solution from 123Telecom in our Next Generation range, available in four variants to meet the exact requirements of your business or charity. Launched in 2023, NGPLUS is the perfect solution for businesses looking to be "2025 Ready" for the Openreach switch off of the UK's Analogue and ISDN telephone networks in December 2025.

All variants of NGPLUS can have ANY NUMBER of extensions, with MULTIPLE DEVICES for a full UC experience, distributed over ANY NUMBER of SITES including remote workers, hybrid workers and workers on the move.

NGPLUS is suitable for all types of applications, including offices, contact centres, shops, factories, motor trade, healthcare, restaurants, hotels, schools and colleges, home working, hybrid working and mobile working. Those living outside the UK can also add a UK phone number to their mobile by using the 123Telecom smartphone app.
The 123Telecom App is simply downloaded from the Apple store or Google Play stores for telephony on the move. Your Smartphone can be a fully independent extension or paired with a existing extension at home or in the office, or indeed both!
NGPLUS is available with full integration with your PC systems, offering a feature rich web portal including Softphone, Call Analytics, Call Recording and Integration to both Microsoft and Google Contacts, plus over 100 other CRM/Database systems.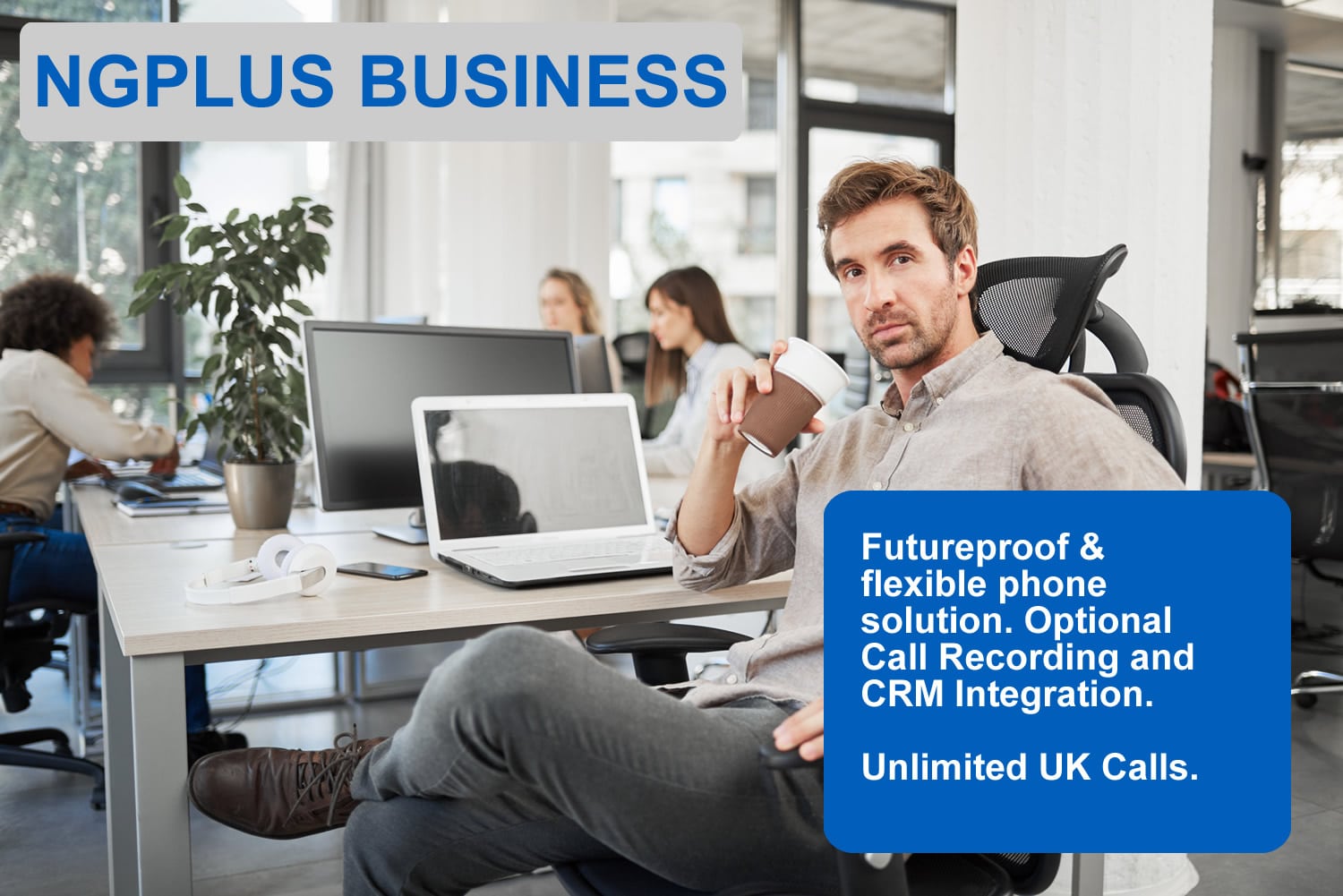 NGPLUS BUSINESS
NGPLUS Business is our de facto variant, designed to meet the requirements of the majority of business and charity customers.
Fully featured business phone system including Extension Numbers; Call Transfers; Diverts; Busy Lamps; Ring Groups; Pickup Groups; Directories; Conference Calls; Call Park and much much more.
NGPLUS offers an advance web portal for Windows and iMac users who would like to use the platform using a SoftPhone. Managers can be authorised to have additional functionality such as Call Logs, Call Analytics, Call Recordings, Video Call Meetings, along with power to make configuration changes to Directories, Diverts, Speed Dials and Busy Lamps.
Fully featured with unlimited calls to UK Numbers beginning 01, 02, 03 and 07 (Mobiles with numbers from O2/BT/EE/THREE/VODAFONE/T-MOBILE).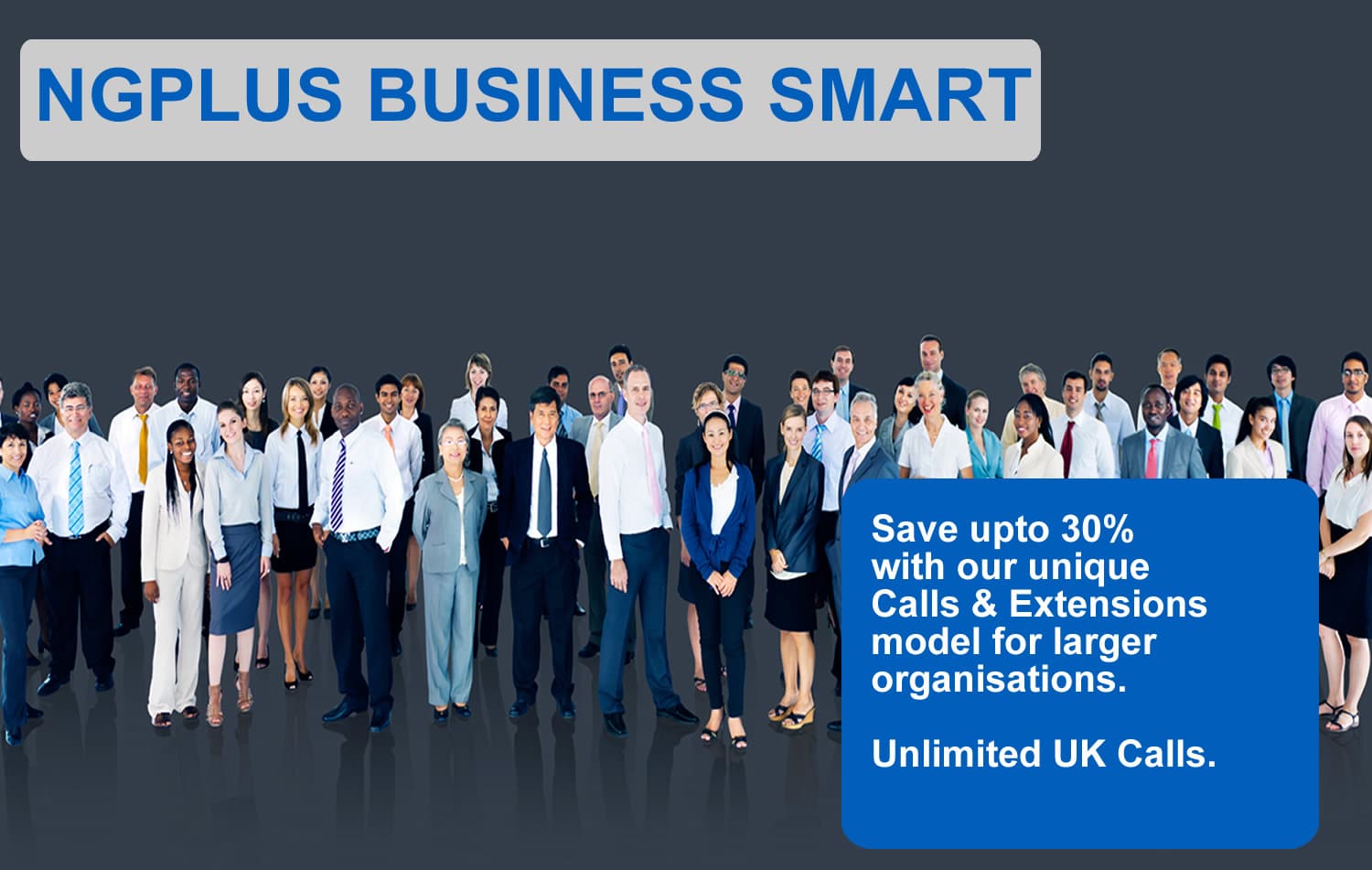 NGPLUS BUSINESS SMART
NGPLUS Business Smart offers identical functionality as NGPLUS Business, but is offered with a different pricing model for those customers with a large number of extensions.
It is a fact that larger businesses will only have 5-30% of extensions in use at  same instant, so why pay for connectivity you will never use? This model has been at the heart of business phone systems for the last 70 years!
NGPLUS Business Smart has a price for Extensions and a price for Simultaneous Calls. To ensure your business runs smoothly, the ratio between Extensions and Calls cannot exceed 3:1.
NGPLUS Business Smart saves up to 30%, compared with most other cloud telephony solutions.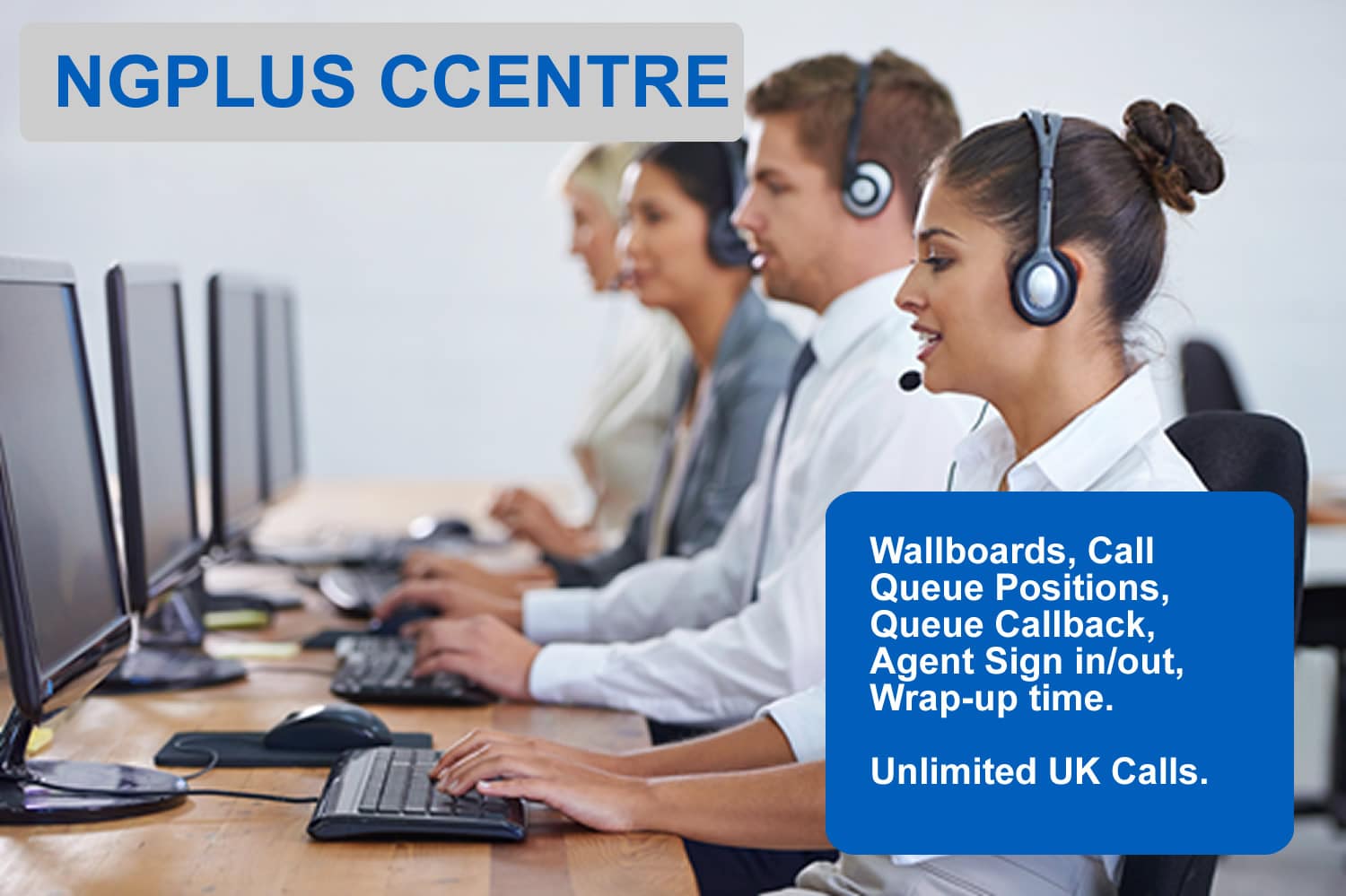 NGPLUS CCENTRE
NGPLUS CCENTRE is the jewel in the crown of the NGPLUS product range!
It offers features typically found in full blown contact centre solutions costing three times as much!
Wallboards
Call Queues with Position Announcement
Call Queues with Estimated Wait Times
Call Queues with place holding and automatic call back (if you do not wish to hold)
Agent Sign In / Sign Out
Multiple Queues
Wrap Up Time
Unlimited UK Calls (as per NGPLUS BUSINESS)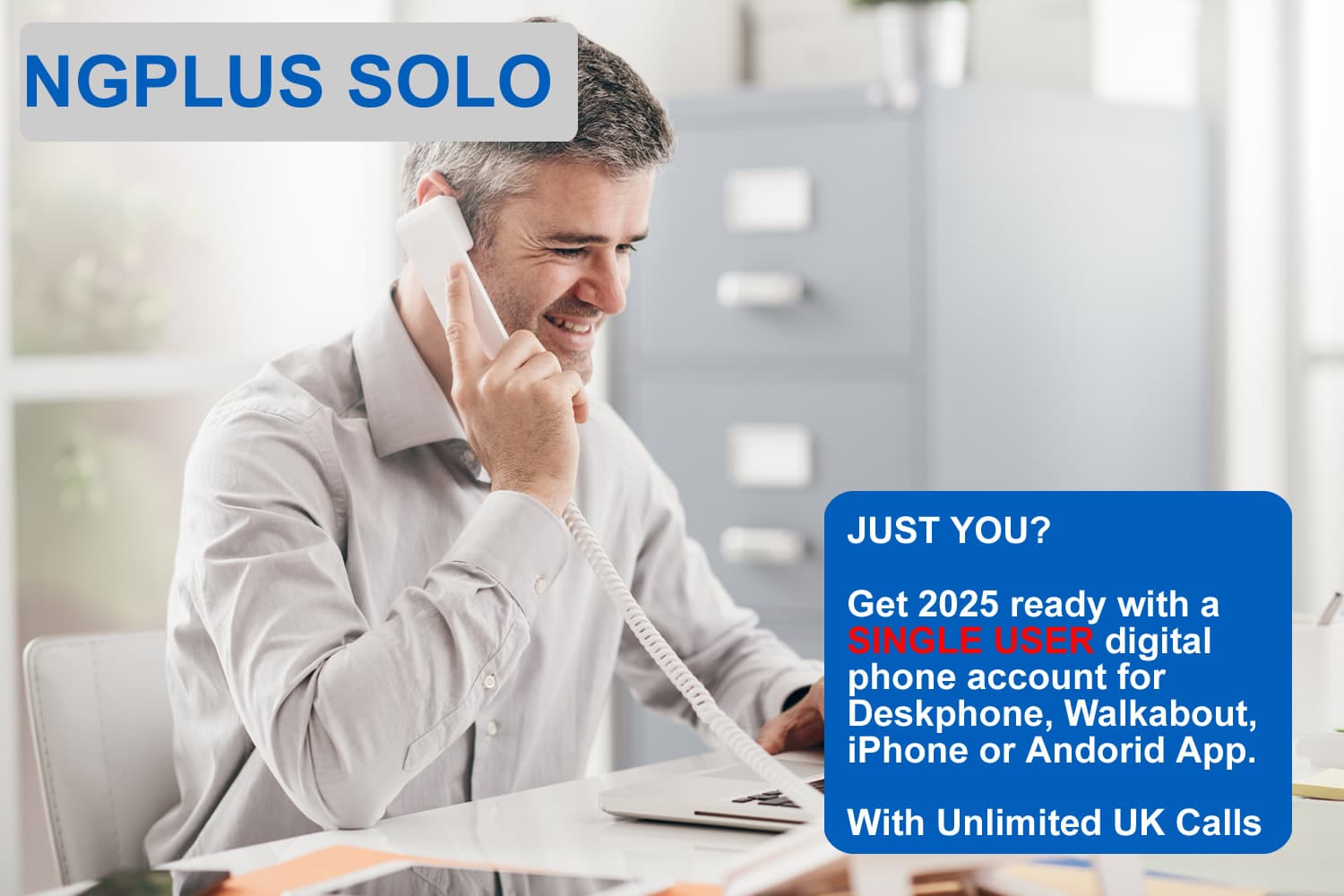 NGPLUS SOLO
NGPLUS SOLO is a single user account ideal for homes, shops or other small businesses who need just ONE phone, making it perfect to convert your analogue line to become 2025 Ready ready. Analogue phone lines are being discontinued in the UK from December 2025 by Openreach and ALL UK lines need to become VoIP ASAP.
SOLO includes unlimited UK calls to numbers beginning 01, 02, 03 and 07 (mobiles).
Your SOLO account can be used on your iPhone or Android phone with a free 123Telecom App which can be downloaded from the Apple Store or Google Play Store.
Alternatively, SOLO can be used on a deskphone or walkabout phone purchased from 123Telecom.
SOLO Duo is a convenience upgrade to allows Both a deskphone/walkabout and the Smartphone App to be used on the same account.
SOLO users who grow to need more extensions in the future can simply upgrade their account to a standard NGPLUS BUSINESS account.
NGPLUS WEB PORTAL WITH INTEGRAL SOFTPHONE (Windows and iMac)
NGPLUS includes a fully featured web portal which gives a host of flexible displays, reports and configuration options, plus a fully featured built-in Softphone.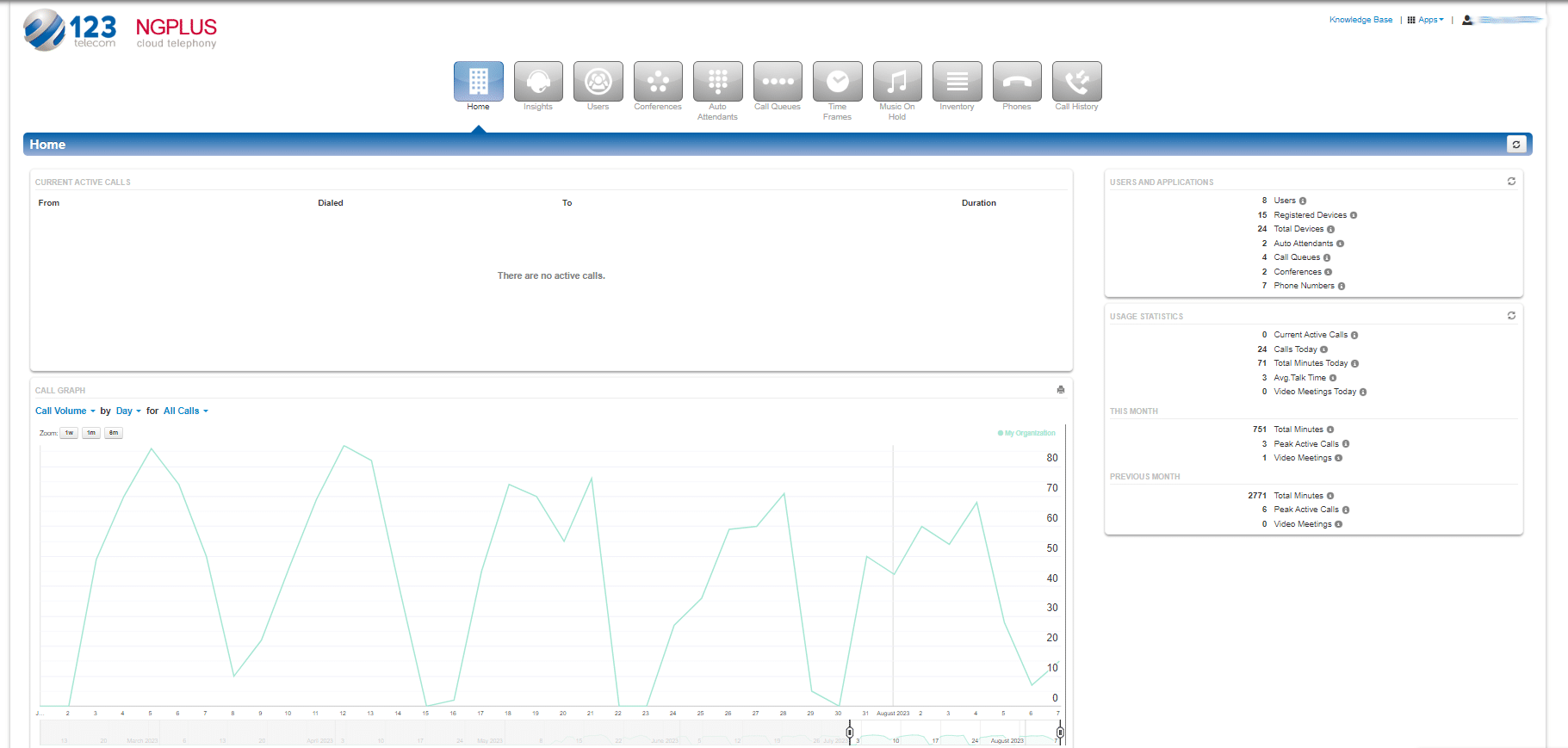 Call Summary Report For The Business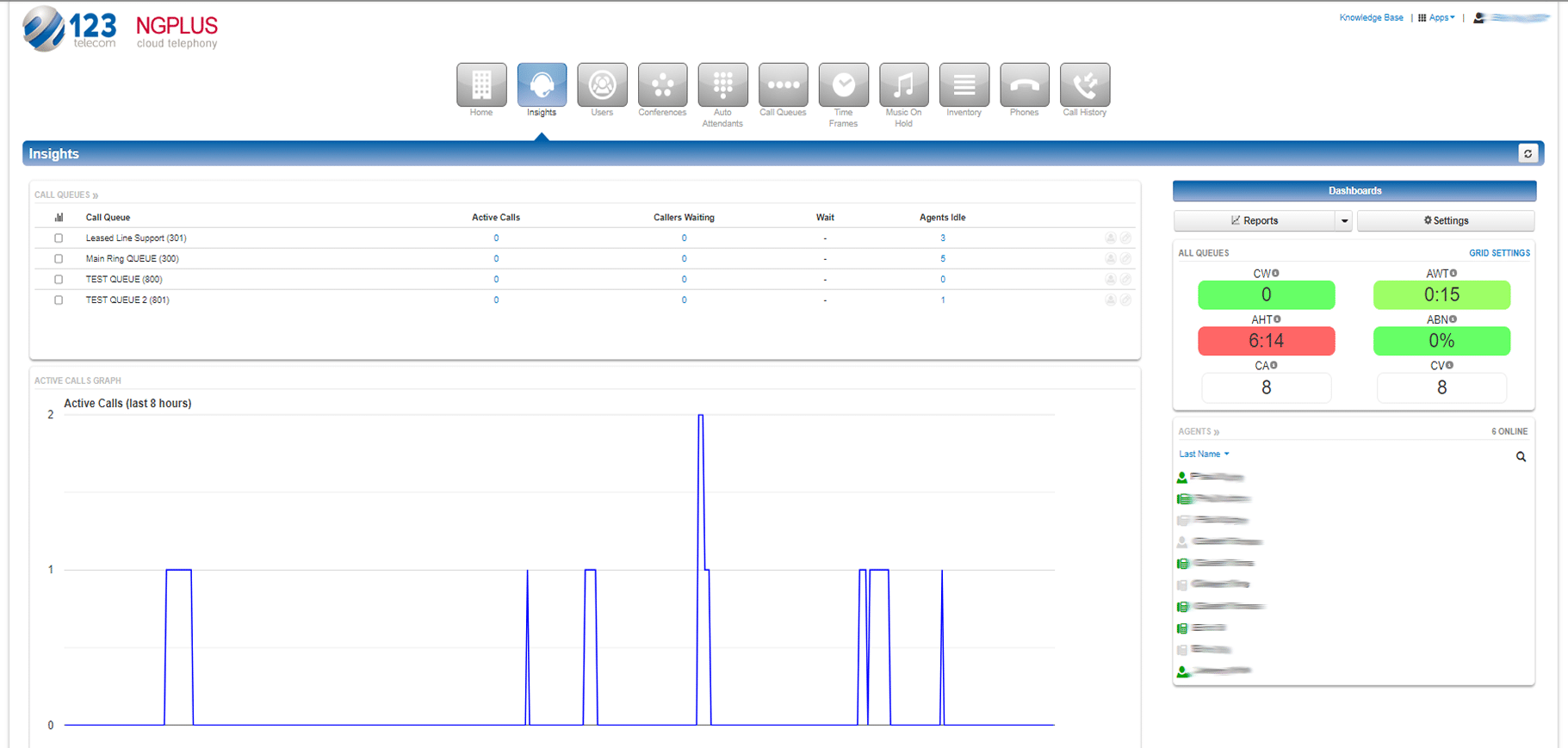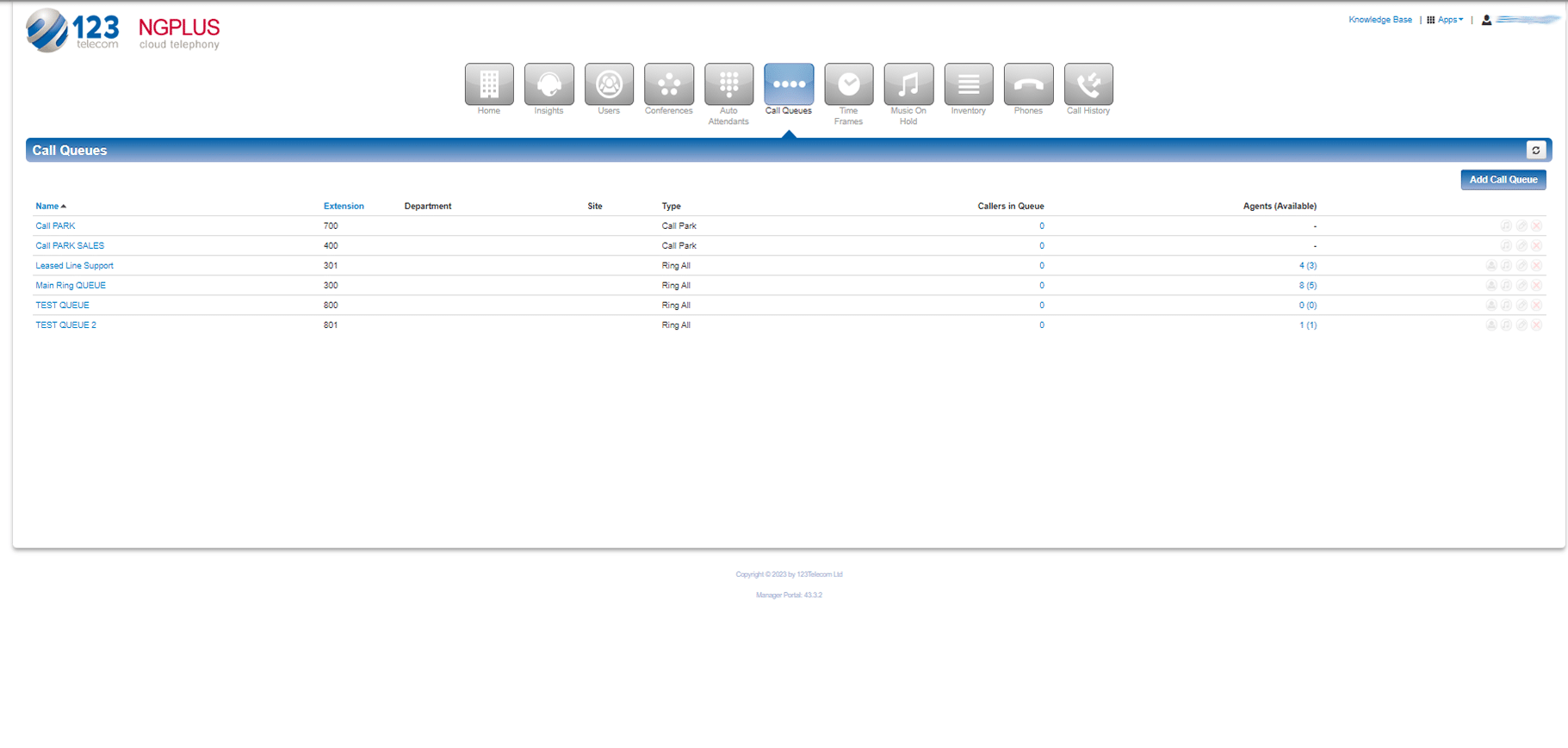 Realtime Queue Summary Display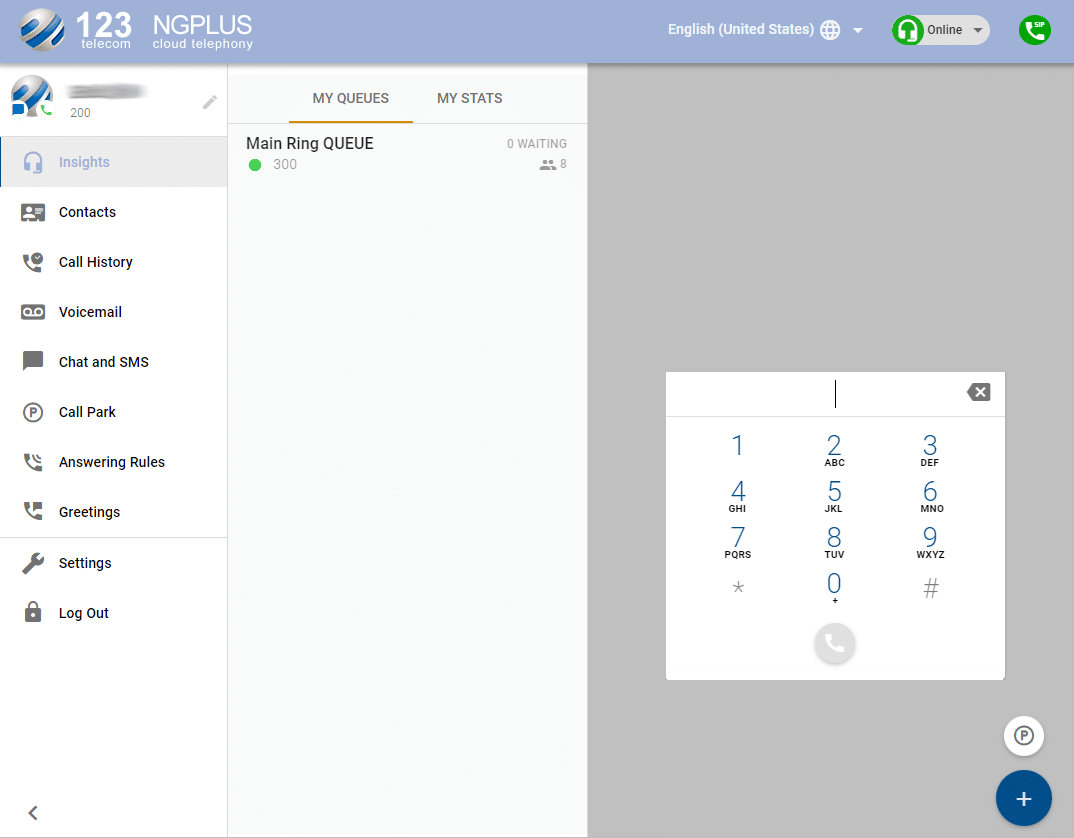 Over 70 features as standard, including:
Flexible Extension Numbering
Direct Dial Numbers (DDI's)
Internal & External Call Transfer
Announced and Blind Call Transfer
Diverts: Always, Busy, No Answer
Flexible Ring Groups & Call Pick-Up
Voice Mail (with optional message forward to email)
Music On Hold (can be customised)
Personal & Group Address Books
Conferencing Calls
Call Hold. Make 2nd Call. Then Transfer or Conference
Single-Site, Multi-Site, Home-Workers, Hybrid-Working
Mobile App for iPhone and Android
UK Numbers Available from Any Exchange Area
Advanced Web Portal
Web Browser Softphone for Windows and iMac
Busy Lamps on Deskphones and Softphone
User Configurable Speed-Dials
Auto-Provisioning support for Yealink, Polycom, SNOM, Fanvil and other handset brands
Plug-n-Go Solution - No configuration Required

Optional features include:


Click-to-dial from your PC
Advanced Call Queuing Options
Video Meeting rooms for Windows and iMac users
Video Meeting Invites by Email
CRM integration with over 70 products
Intelligent Call Recording from 90 days to 5 years
Business Call Statistics
Call Centre Statistics and Wall Boards